"Explore, understand and transform yourself from within with Deep Inner Group Coaching"
What is Deep Inner Coaching?
DEEP INNER COACHING is a powerful, personalized and safe way for self discovery by removing the blocks on your thinking. It helps you understand yourself & your life deeply & get clarity.
DEEP INNER COACHING explores your innate strengths & abilities, helps you overcome your challenges and optimize your performance.
This is a powerful personal breakthrough experience especially, when…
You lack clarity, direction or a sense of purpose in life
You are going through a transitional phase in life & want to make it smooth
You can't resolve own problems and want professional help
Your past takes a toll on you and you experience same problems again and again
You want to overcome challenges, get unstuck and move on
You want to multiply your income, but don't know how
You want to take your life to the next level
This is not a psychological treatment of any kind, nor do I work with any psychological issues e.g. clinical depression, bipolar disorder, OCD etc. If you suspect any such problems, I am not the person you need. Seek help from psychologist or psychiatrist.
This powerful behavioral change process requires time and attention.
How much does it cost?
When you work with me individually, I charge $550 for a single 2 hour session. For DEEP INNER COACHING I ask people to sign up for at least 6 or ideally 12 weekly sessions at a time. That's an investment of up to $6000

But wait….
I have an unbelievable offer for you to grab.
A wise person will not look for the cheapest or least skilled doctor to work on a life threatening health issue.
Similarly, a wise person who is really serious about solving problems and making progress in life, career and relationships will not want to work with un-experienced coach or mentor even though they may be cheap.
It's your life, and you want the best!
I understand that.
You want to get DEEP INNER COACHING with me but you find that paying $550 per session or $6000 for 12 sessions, is off your budget.
Tell me, what if I tell you, that you can get 12 DEEP INNER COACHING sessions, not for $550 each or even $350 but at just $83.33 each … will you commit?
You see, my life has been about finding & creating solutions, as best as I can.
The question is, how committed are you to change your life?
If you are committed I have a solution and you will love it.
You can get DEEP INNER COACHING with me in a very small group.
In addition to a much smaller investment, there are other advantages of working in a small group.
Such as, you experience DEEP INNER COACHING for many different issues.

People who join these group sessions frequently say… "I got my answer, while seeing someone else getting coaching". They report insights into and benefits from group's synergy.
This is a total win win solution.
Here is how it works…
I coach a very small group of people, we will meet on every Monday, from 10:00 am to 12 am EST which is 7:00 pm to 9:00 pm (Pakistan time) approx. live online via zoom.
The duration is sometimes slightly longer, when you need more time.
On each of these sessions, you can bring whatever you want … be it your inspirations, your goals … your challenges at work or in your relationships … your emotional issues or your business issues … you choose and I, using my skills and almost 25 years of experience, coach you. One person at a time.
Here's a catch.
Since I want to give you maximum attention, I keep the group size down to six only. The next group will begin from August 1, 2022
Investment:
Your can sign up for DEEP INNNER GROUP COACHING for 12 weekly sessions @ just $83.33 per session or 6 weekly sessions @ $100 per session.
That's over 80% off!
But wait…
I do not coach people who are not committed to their own growth.
This is why YOU MUST COMMIT and sign up for at least six weeks of DEEP INNER GROUP COACHING. No exceptions for this for any reason.
As I mentioned, there are ONLY 6 spots available on first come first served basis.
Once these are taken, you will have to wait for at least six weeks to join.
Are you committed? … If you are, choose 6 or 12 weeks and sign up now!
BONUS for 12 Weeks Commitment!
When you make a 12 weeks commitment, I will give you a One to One Deep Inner Coaching session (worth $550) absolutely FREE. This means you will get 13 powerful coaching sessions.

After you sign up, I will send you a Whatsapp message with links to join.
Don't have a credit card?
You can pay in any branch of Meezan Bank Ltd. in Pakistan. To get account details send me a WhatsApp message on +923002198031 saying you want to pay for deep inner group coaching.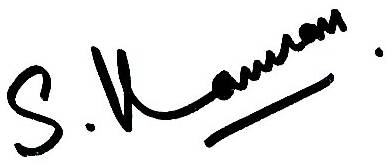 Kamran Sultan – Licensed Master Trainer of NLP & Life Coach