A T T E N T I O N
COACHES, THERAPISTS, PEOPLE HELPERS
"RESOLVE YOUR OWN ISSUES & ACHIEVE YOUR GOALS"
Dear Coach / therapist
This is Kamran Sultan – Master Trainer of NLP / hypnosis and Life Coach.
In case, you landed directly on this page, I am a Master Trainer of NLP & Hypnosis and a Life coach. I have been coaching and training since 1997.
Most likely, as a coach/ therapist and people helper you love ❤️ helping people solve their problems & overcome their challenges and achieve their goals …
I believe you like me, feel excited, energized, blessed and thankful … when someone tells you have they have benefited from your work.
YES, it's a great feeling,
BUT…
When it comes to YOU…
there's NO ONE TO TURN TO …
except perhaps few well intentioned people who aren't skilled … objective… or genuinely interested in helping YOU!
I remember when some of my close friends used to make fun of me and taunt by saying, 'go work on yourself first'
Some people treat us as if we don't have any problems in life, they think we have to be perfect… just because 'you are a coach / therapist'.
But honestly in a way, my friends were right too, I had issues I needed to deal with.
Even though as a coach / therapist you do not have to be perfect, yet you must WALK YOUR TALK!
After all we are the ones telling people to get coaching or therapy for their issues – shouldn't we get it too and be a role model for others?
Let's accept the fact … me & YOU ARE JUST AS HUMAN, AS PEOPLE YOU HELP.
We also get into…
Financial problems
Relationship problems
Mental problems
Emotional problems
I recently read somewhere that 95% coaches fail & stop coaching within five years or less.
You know why?
because…
they work on building skills as coaches & therapist BUT ignore the fact that a coach/therapist i.e YOU ALSO NEED HELP!
Our lack of professional self esteem, leads to feel like an imposter.
On top of it, our close friends mock us when we start 😓.
Our lack of personal self esteem, makes us feel "I'm not enough"
The RESULT…
Coaches / Therapists …
feel ashamed / insecure in asking for money for their services, and suffer financially
feel like an imposter, thus are unable to serve people as best as they can
feel like fear of being found out, even though they may brag on social media
keep looking for and finding excuses after excuses for not doing making it
loose motivation, lack clarity direction and drive
These are just some of the symptoms that I have seen over 25 years in the business.
And yes, I suffered from some at one time.
Alhamdulliah, I was amongst the 5% who did not quit because I worked on my issues.
But I know, the pain is REAL!
To survive, let alone thrive as a coach, you MUST work on personal issues first…It's not an option!
You need it, because you want to…
Remain in the field
Feel & BE authentic
Feel totally confident as a coach/ therapist
Know what it feels to BE on the hot seat as a client, yourself
Have clarity, directions and continuous support
Serve people to the best of your ability
Get clients & earn more money
If this makes sense to you,
I invite You to attend
Heal The Healer
Group Coaching Clinic for Coaches & Therapists Only
This is where you work on your personal issues and get my personal coaching and mentoring in a small group twice a month at less than 90% of my regular fees.
Here's how it works…
We will meet on 2nd & 4th Thursdays of every month in a small group, live online over zoom. Our meeting starts at 10 am EST (New York / Canada) 7 pm (Pakistan time).
Duration of our meeting could be 2 hours or more.
You bring your issues, I bring over 25 years experience, skills & expertise in awakening people like you to their innate potential.
You will get my personal attention, coaching, mentoring to the as best of my abilities on whatever you want.
This is a safe space for everyone to speak their hearts out.
What is your investment?
The minimum investment for my group coaching is $600. My one to one session cost $550 per session.
But for these sessions your investment is just $100 per session.
Since we don't know how many session you will need, you can sign up and pay on session to session basis for as long as you need my help.
However if you book 3 sessions at a time, you can SAVE $30 and pay just $270/ for 3 sessions.
How to Sign Up!
You can sign up by paying your fees on the link below via your credit card.
1. To sign up for 3 sessions @ $90 per session CLICK HERE
2. To sign up for 1 session @ 100 per session CLICK HERE
In Pakistan, you can also pay in my Meezan Bank account. If that's the option you want to use, WhatsApp me on +923002198031. Mention your name and let me know that you want to sign up for Heal The Healer – Group Coaching.
I look forward to serving you to the best of my abilities.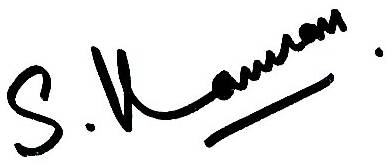 Kamran Sultan