"When you want clarity, courage & confidence to move forward and significantly grow in your life or simply get unstuck … TALK TO ME, I can help you" 

– Kamran Sultan
My name is Kamran Sultan and I am a professional life coach.
I am also a Licensed Master Trainer of Neuro-Linguistic Programming™ (NLP™) & Hypnosis, Certified Firewalk Instructor and Country Supervisor Silva UltraMind Inc.
Let me ask you a simple question…
Have you ever considered what is common between successful people from all industries be they in sports or in business?
Perhaps you know that common element is NOT talent, skills, background or anything like that.
The right answer is, ALL truly successful people have Coaches, guides and mentors. Someone who helps them explore their potential and make the most of it. Successful professionals have professional coaches. 
That's right!
Your favorite team in sports has a coach for your favorite players, isn't it?
Successful people do not allow their efforts and achievements to be formed in isolation. They (regularly) seek help. 
They are open to being coached.
Ask yourself, am I also open to be coached? If your answer is YES, contact me!
As a trainer & life coach since 1997 I have helped thousands of people like you utilize their resources, explore & develop their strengths to create a life that they want to live … I can help you too! 
Through life coaching sessions we work together to let your resources to come forward so that you can overcome your challenges and/or achieve your personal & professional goals.
Over past 20 years, people have taken my coaching sessions to…
Enhance desired skills e.g public speaking, persuasion, decision making etc.

Endure difficult situations e.g trauma in life by developing resilience

Develop a sense of purpose and meaning in life

Create deep happy, loving relationships

Permanently overcome fears & phobias

Bring their creative genius to life

Start a new career or business

Improve work performance

Be more organized in life

Be more confident
You can join my Group Coaching Sessions or take 1 to 1 personalized life coaching with me.
A personal breakthrough 1 to 1 coaching session with me requires an investment of US$250 per session.
Duration of this session is generally between 1&1/2 to 2 hours.
If you want to become a skilled Life Coach as well
click here
I would love to have a life coaching conversation with you online and in person for a 60 minutes

FREE

. Book Your Appointment from the link on right column or at the end of this page.
I look forward to talking to you soon.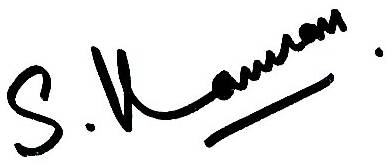 Kamran Sultan
P.S.
If you are not sure what it is and have questions about coaching you may want to check  FAQ section