السلام عليكم ورحمة الله وبركاته
May Peace & Blessings of Allah Be Upon You!
Thank you for visiting my website. 
Who am I ?
My name is Kamran Sultan and I am a Licensed Master Trainer of Neuro-Linguistic Programming™ (NLP™) & Certified Firewalk Instructor and a LIFE COACH. You can think of me as a private human detective.
What I do?
Since 1997 I have been working as a private human detective. I detect people's deep unconscious strengths, talents & weaknesses. I identify their unconscious patterns of thinking & behavior, what is working and/or what is not working in their lives. I believe, that even though we have similar problems, as humans we are unique and thus need individual attention. 
I help people develop their inner strengths, overcome their challenges and and optimizing their potential. I help get clarity in life and grow stronger mentally, emotionally & spiritually. This frees them to take necessary action and achieve what they want.
How I can be of service to you?
Briefly, I can help you get from where you are in your life  to where you want to be personally and/or professionally.
To help you understand better, let me ask yourself …
How useful will it be for you to have clarity about what you want in life?
How great will it be to develop a plan of action to achieve what you want? AND ACTUALLY TAKE ACTION!
How much easier will it be to achieve your goals, once you have identified & overcome real but obscure impediment in your way?
Now imagine doing all of that while receiving objective guidance and support of an expert who has already helped many people like you for over two decades.
Do you get the picture now?
Through life coaching conversations you allow your resourcefulness to come forward so that you can overcome your challenges and achieve your goals.
Since 1997, I have helped people to …
Enhance desired skills e.g public speaking, persuasion, decision making etc.

Endure difficult situations e.g trauma in life by developing resilience

Develop a sense of purpose and meaning in life

Create deep happy, loving relationships

Permanently overcome fears & phobias

Bring their creative genius to life

Start a new career or business

Improve work performance

Be more organized in life

Be more confident
You may have questions about life coaching, please check
FAQ
section and if you want to experience life coaching with me as your coach
Click here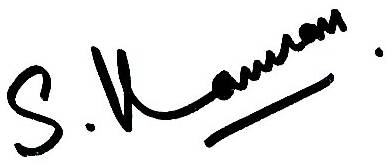 Kamran Sultan